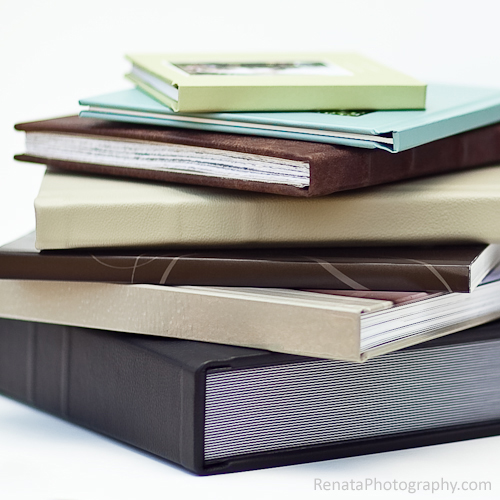 I often get asked what to look for and talk about when choosing a wedding photographer.  On my website I've posted some tips and have included them here on my blog on a separate page for easy reference later.  Do pass these on to people you may know who are planning their wedding.
Bottom line, a professional photographer should be able to unobtrusively capture both the sacredness of the ceremony along with the joy of the celebration.  There are a lot of new trendy things these days that photographers offer by way of high glamour or trashy-chic shooting styles.  But don't forget that a wedding is a sacrament celebrated before God in the company of family and friends.  Images from your wedding will be looked at for generations.  I often wonder how the photo of the bride hiking up her dress in a back alley next to a trash can, which is all the rage now, will look in 50 years.  "Was Grandma a drug addict and living on the streets?" might well be asked by a confused grandchild.  🙂  That's not to say I'm not always looking for new and interesting settings for bridal portraits, but just keep in mind that a photographer's skill and style will have a lot to do with how a wedding album will be looked at for years to come.
Similarly, asking Uncle Bob who has a nice camera to take the photos to save on some $$$ is not really a good idea either.  This is one expense that really needs consideration when planning a wedding budget.  You do get what you pay for and plan for, not to mention that your wedding photos are all you'll have left, and that you'll ever likely use again, when the day is over.
Also, don't end up with a bunch of so-so files on a disk that never get looked at.  Doing some good research and thinking of wedding photography as an investment is really important.  So don't skip getting a great album.  Some of my fondest memories growing up was sitting with my mother and looking through old family albums, getting a glimpse of what life was like before I existed, specifically from the lineage I came from.  This is the main reason I specialize in custom albums, because I'd love for every child to be able to have that experience of sitting with their parents and looking through a beautiful album of the day they made their vows, seeing the origin of love and commitment from which they were made.
Below are my top 10 tips when looking for a wedding photographer.  Do leave comments since this is a topic I'm sure must have some stories from brides who have been there and done that, and can share more ideas for new brides who are just starting their search.
Tip #1     Check professionalism.
Make sure your photographer is a true professional.  Your wedding day is an unrepeatable event and you want someone skilled with both high quality cameras and lenses that can work without flash during the ceremony.  They should also have access to online proofing sites and professional album binders who can preserve your wedding memories with dignity.  When viewing samples of their work, make sure you see images from one entire wedding not, just the best of several weddings.  You want to see how they capture and tell the whole story of your day.
Tip #2     Have back up plans.
If your photographer is a professional, he or she would not only carry backup equipment in the event that a camera, lens, or battery fails, but would also be a part of a network of professional photographers that could cover for each other, should there ever be an emergency to where your photographer would not be able to shoot your wedding.
Tip #3     Suitable personality.
Remember, no two photographers are alike; their styles and personalities vary greatly, so make sure you research their particular strengths to see if they match your needs and values.  You will be with them *all day long* and you want to make sure their personality and work method will not detract from your experience.  Scheduling an engagement session is a great way to see how they work, build up a rapport, and give you an idea of how it feels to be followed by a photographer all day.
Tip #4     Invite your photographer to the rehearsal.
Because every church is different both architecturally and in their photography policies, inviting your photographer to your rehearsal and meeting the priest or deacon is a great way to help them anticipate how to capture great images from the most unobtrusive positions.
Tip #5     Talk about the details.
Go through the details of the liturgy so that if there are any "must have" shots or special events during the ceremony, like the Nuptial Blessing, the Lazzo with the Rosary, or visit to the Marian altar, your photographer can look out for them and be ready.  The reception also has many key moments and special guests that you want to let the photographer keep an eye out for.  If you book your photographer for a short time and want them to stay longer, ask what they charge for extending their time on the wedding day.  Often booking initially for a shorter coverage time and extending last minute can be very costly.  (Better to plan to have your whole day covered upfront and not to worry about paying excessive fees to extend time or risk missing having key moments covered if you are running behind schedule, unless you are sure you will be okay if the photographer leaves early and misses moments like the cake cutting or father-daughter dance.)
Tip #6     Photography styles and posing.
Decide what kind of style you like: "Photojournalistic" is where the photographer interacts minimally with you and the guests producing many candid images; or "Traditional," where he or she spends time on creating poses and formal portraits.  Many decide on a certain combination of both, with some in color as well as in black and white.  Also, don't be afraid to discuss certain poses with which you would not be comfortable.  Keep in mind that some candid looking shots are actually partially posed or at least guided by the photographer to prompt a candid looking moment.  This is where a photographer's skill and personality are critical in drawing out those natural candids as well as non-stiff looking formals.
Tip #7     Include text in the album.
Ask your photographer to include text in the wedding album like the Vows, Nuptial Blessing, and Scripture Readings to add a deeper dimension to your collection of images.  For years to come, you will be able to reflect on your photographs while meditating on the very vows and blessings that were spoken.
Tip #8     Digital Negatives.
If you want digital negatives, be very clear how you want them and what you are paying for.  Ask if they will be original or unprocessed raw files, color corrected and/or enhanced JPEGs, high print resolution (and printable up to what size) or low web viewing resolution.  Will they be delivered on regular or archival gold DVD, or a thumb drive, and who owns the copyrights and reprint rights.  All these factors determine the cost and value of the digital files and should be clearly explained to you.
Tip #9     You get what you pay for.
When it comes to photography, you really do get what you pay for.  It is far better to hire an expensive, but true professional wedding photographer for a shorter period of time that will provide you with even just 50 stunning images in a beautiful album, than to hire an "economical," non-professional photographer or ask the relative with a "nice" digital camera to shoot all day long, only to produce hundreds of bland and poor quality images on a disk.  Remember, when compared to the money spent on all the other details of the day, (which only last for that one day), your photographs and album will last for generations.   Consider spending at least 15%-25% of your wedding budget on photography and you will notice that over time, when all you have left is your album, you will be glad you did.
Tip #10     Have a contract.
All of your expectations for wedding coverage, proofing and print products, contingency plans, etc., should be spelled out in a contract.  You should not hire a photographer without one.  Also, don't be afraid to try to negotiate certain details into your contract if you do not explicitly see them.  Some photographers will also offer a gift registry system or a payment plan over a predetermined period of time so that a full package rate my not have to be due entirely before the wedding.
Most Importantly:  Start looking for a photographer as soon as you secure the date.   When you find one you really like, don't wait to book them!