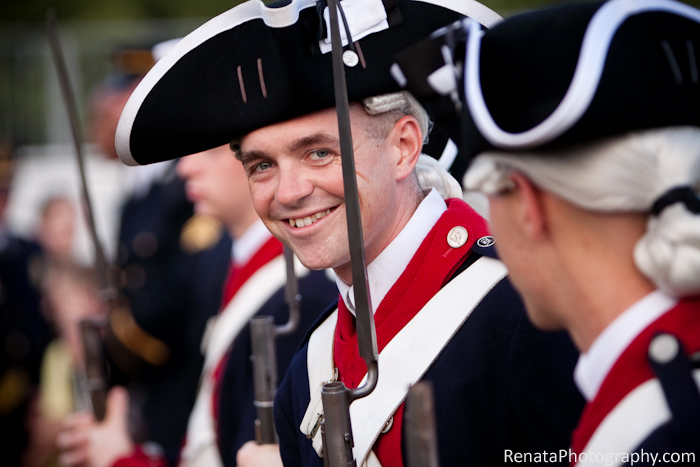 Last night I went to Fort McNair in Washington, DC for my first Twilight Tattoo.  It's an hour-long military pageant featuring Soldiers from The 3rd U.S. Infantry Regiment (The Old Guard), with performances by The U.S. Army Band "Pershing's Own,"  The U.S. Army Blues, vocalists from The U.S. Army Band Downrange, The Old Guard Fife and Drum Corps, and The U.S. Army Drill Team.
Twilight Tattoo is a very patriotic and family friendly event.   It is also quite a moving and impressive experience of the US Army both past and present.  (These are all real soldiers by the way and not actors in costumes.)   For an added bonus before and after the performances, kids especially enjoyed climbing into some Army helicopters and talking with soldiers in their various uniforms.  I have to admit I was rather intimidated by all the 'machinery' (for example, big guns and helicopters taking off so close you feel like you're going to blow away), but the boys seemed right at home.  This must be the stuff of what many of their imaginary games are made of!  
One thing I learnt was that the Fife and Drum Corps weren't just a nice little marching band, but that they provided the means to communicate the commands while in the field so all the soldiers could hear them.  That is why they wore the reverse colors in their jackets from the other soldiers, so that a commander could easily identify them and signal a fifer and/or drummer to musically communicate the next command.  A big thanks to Heather, (the very friendly soldier fifer pictured at the end), who explained this at the meet and greet afterwards and posed to play one more tune for me. 
Here's the schedule for the last couple of Twilight Tattoo's in MD and DC this Saturday and Wednesday.  Seems you can even watch it live via the internet if you're not local.   A similar performance called 'Spirit of America' will be traveling to a few states in September. 
Here's a sampling of images from Twilight Tattoo.  Enjoy!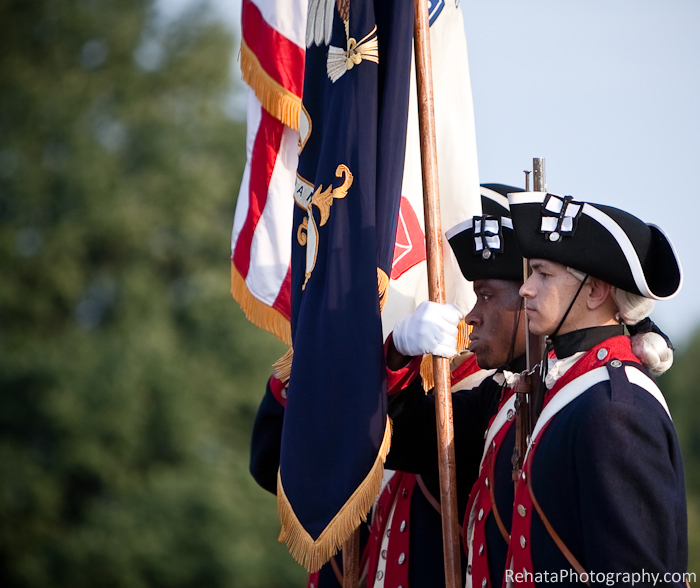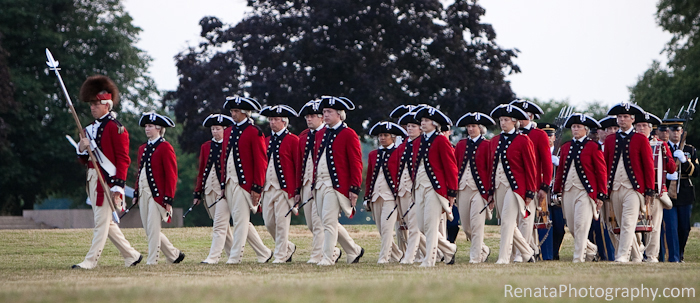 A lovely moonrise over the National War College building to end the evening.