I'm very excited to introduce some new print products!
With my background as a fine art painter and photographer, coupled with my love of antiques, I have been working on some new print products that I hope will inspire you to preserve your photo memories in a whole new (yet old) way. 
The Wax Print: 
Inspired by Encaustic Painting as early as 4th century BC, these images are printed on special paper and either hand torn or mounted on wood.  Each image has a brushed on layer of wax and is then hand tinted in oil to bring out the subtle colors and shapes in the image.  The texture and colors of the Wax Print surface adds a very romantic and ethereal quality to your photograph.  

The Metal Print: 
Being a big fan of the Daguerreotype (one of the earliest forms of print photography on metal dating back to the 1840's).  The Metal Print of today can certainly bring back the look and feel of old school photography.  It needs to be seen in person to full appreciate the dimensional look and glow that it brings to an image.  So come by the studio to see one for yourself!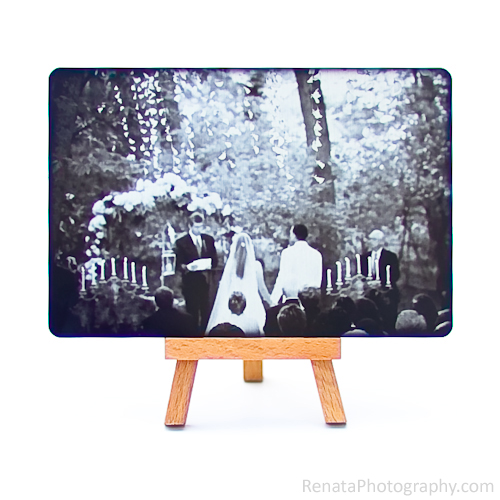 The Roma Book: 
Old world Italian book binding at it's best!  This Couture Book features hand antiqued leather with unique straps and spine hubs, hand stitched binding, and hand torn felt pages.  Need I say more?   This book is as much a joy to feel and hold as it is to look at the images!  For a digital version of what's inside, follow the link.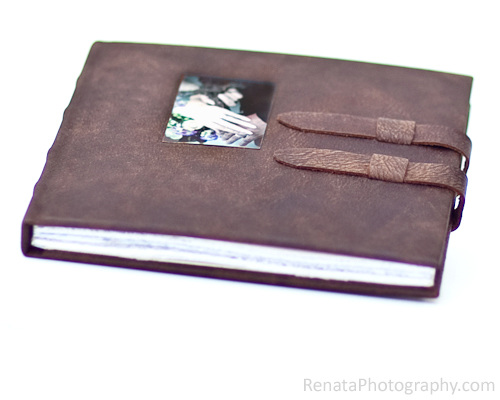 What are your favorites?  Let me know your thoughts.