I love participating as fully as possible in the Triduum liturgies.  One special custom not often practiced in the Latin Church is the burial or entombment of Christ.  The Franciscan Monastery in Washington, DC has a "Commemoration of the Lord's Burial" service on the evening of Good Friday that is always very special and moving, especially given that it has full scale replicas of the Stone of Anointing and Tomb of Christ.  An incredible choir sings almost hauntingly "Were You There" as the attendants carry the body of Christ into the tomb and seal it shut.  The first time a saw this it really hit me that once that stone was rolled over, they really must have felt the finality of Christ's death and separation from him.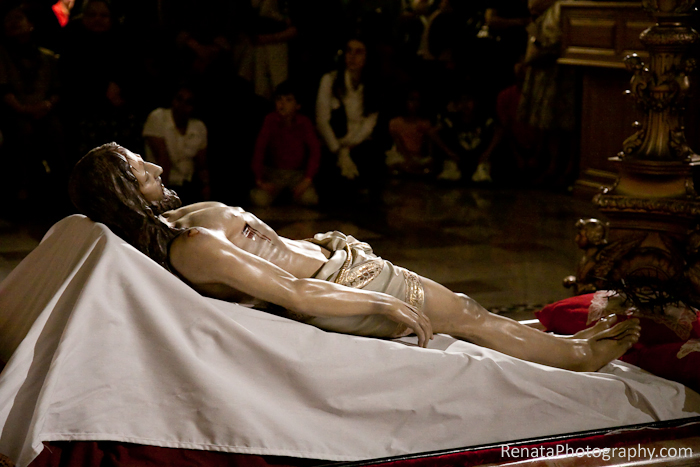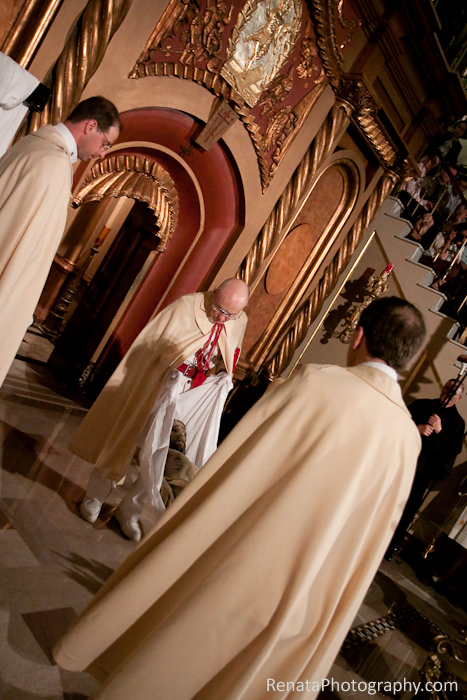 Given that we had a rather warm Easter weekend, I decided to go to an earlier Vigil so I could get up early enough to go to the sunrise Mass at that same monastery.  It's held outside in a Lourdes Grotto replica and begins while it is still dark.  Then gradually light spills into the sky so that by the end of Mass the morning sun is shining brightly.  I love to look behind the grotto onto their open field just as the sun is coming up and imagine what it must have been like for the women to have walked through the garden and return to the tomb only to find it empty.  What a flood of emotions and thoughts must have been running through them.




Afterward, I make my own journey back to the Tomb and joyfully find it open and empty!  Both the Tomb and the Stone of Anointing are covered in flowers and the scent of lilies fills the air.  An incredible way to spend Easter morning!