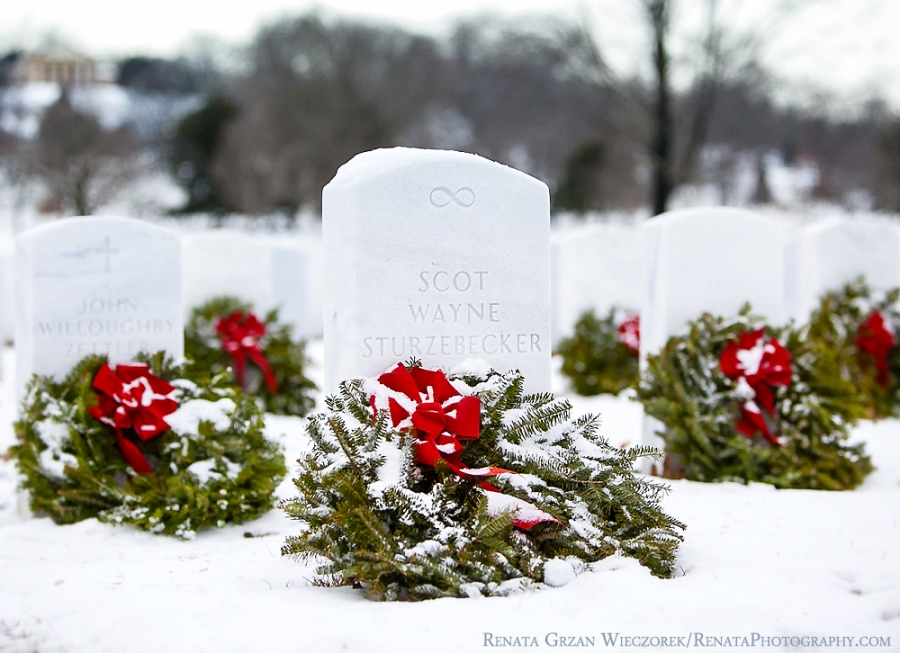 Wishing everyone a blessed Christmas and Epiphany Season!  As Christmastide quietly rolls on by, and while most people have moved on from celebrating the mysteries of Christmas, another quiet tradition that still continues is the laying of wreathes at Arlington National Cemetery as part of the Wreaths Across America initiative every year.
It's a beautiful way of remembering all those who served so that we may have our freedoms, particularly our religious freedoms that we enjoy, especially this time of year.  A most sincere, thank you, to all those who have served and gone before us.
May we all do our part to help honor their lives by preserving what was given to us at such great cost.
Wishing you all a happy and blessed New Year and remainder of the Christmas and Epiphany feast days!
For those that want to participate in the 2015 clean up at Arlington, it's January 24th at 8am.
(Edit: To participate in 2016 clean up, the proposed date is January 23 2016.  Check back on the Arlington News page for updates .)
[This image was taken Jan 2014.  Scot was a friend of my husband's.  May he rest in peace.]