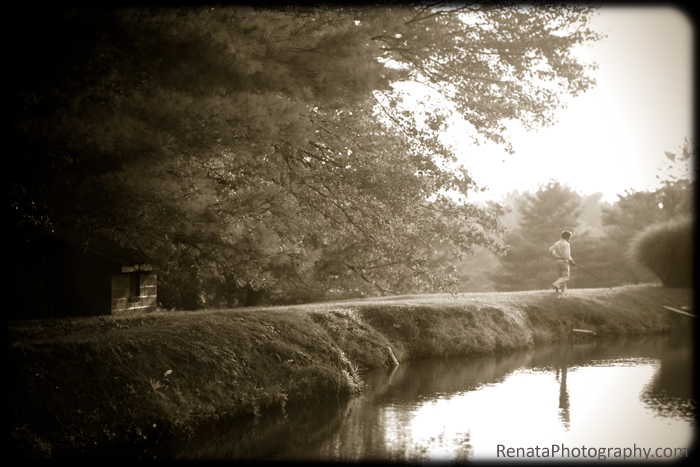 Carefree summer evenings of play are some the best memories of childhood.   Growing up I always wished I lived out in the country surrounded by fields, ponds, streams, and of course horses.   But mostly living in suburbs all my life, my imagination and the occasional trespassing on private property to see a real pond was all I had to work with.  Fortunately for me I had a first rate imagination. 
Last week I found myself reengaging some of those idyllic memories at the end of a recent father and son portrait session.   I just kept my lens on the son as he was running around a pond with a stick at sunset, with all the enthusiasm, energy and spirit of adventure that only a young boy on a hot day could have.  
Those images turned out to be my favorite of the session.  It was a great moment of discovering a memory of myself in the subject I was photographing. 
I hope that you enjoy these images as much as I do and that they take you back to a beautiful time and place.