On this Father's Day, I just wanted to share some joyful images of fatherhood that sometimes seem absent in modern culture.  I pulled a few images from a recent family photo shoot that really struck something in me about affectionate dads and how crucial their demonstrative presence is in the lives of their children.  
I'm a firm believer that dads play a critical role in helping both their sons and daughters develop a healthy sense of self, so that when they are grown they are able to share themselves emotionally and spiritually with others. 
That's why it was such a joy in particular to photograph this family.  BOTH mom and dad were just the sweetest, loving parents and you could tell how it rubbed off on their very young children, who were warm, open and happy.  It was truly a great witness to me of how parents can set the tone for their children, especially when lead by the father.    
Blessings to all the fathers out there; you are much needed, appreciated and loved!

Getting ready for the photo session proved to be quite tender, and made me think of all the "getting ready" photos I take of brides. But this time it was daddy buttoning up his little girl. Needless to say I was tearing up at the thought -fast forwarding to her wedding day and then coming back to this moment.  I do hope this photo will help her remember her dad in a special way when that big day comes.    
Btw, "cute" doesn't even begin to describe this little girl.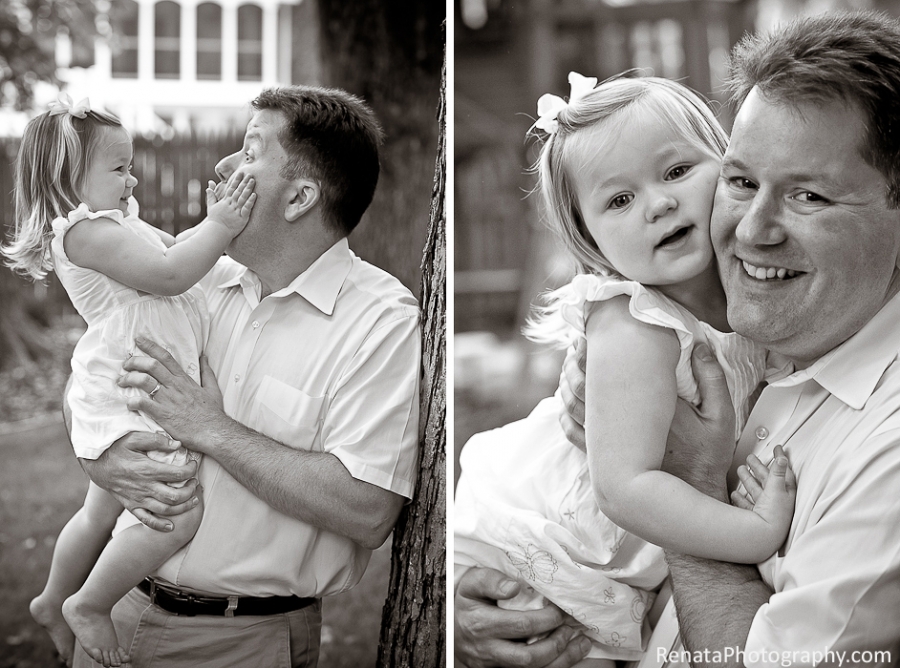 I just loved this young family so much, with three little adorable kids and one more due to arrive this week, I wonder if there's room to adopt me!  I just hated saying goodbye, but I'm so looking forward to the newborn session!  Prayers for mom, Juliette, for a safe delivery.
 Update:  Welcome Madeleine Rose!